Calisthenics are known to most as bodyweight exercises done without equipment.
You can get in to awesome shape with bodyweight exercises, but merging that with a power tower will help you utilize your own weight more efficiently.
Power towers always present a challenge, meaning increased muscle activation and more microscopic tears. Micro trauma in the muscle fibers is the goal. The tiny tears are created when muscles are forced to lift more than they normally would. You don't lift a person on a normal day, right? Well, that is what calisthenics on a power tower has you do. Pretty impressive, huh?
Check out Bar Brothers Step By Step 12 week program to get ripped with Calisthenics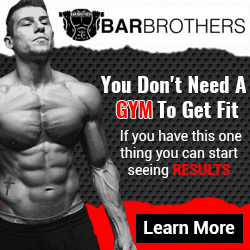 Learn from the Pros with Videos and Tutorials
Calisthenics Exercises to Try on Your Power Tower
Traditional Pull Ups
Traditional pull ups do an excellent job at targeting both the middle and lower trapezius, rhomboids, pecs, deltoids, the latissimus dorsi (the broadest muscle in the back) and the biceps. Although usually done with a neutral grip, a wide or close grip are awesome as well. A wide grip will emphasize the lats while a close grip focuses on the lower lats which are often neglected. To do them:
Grab the overhead bar of your power tower with an overhand grip. Hands should be slightly wider than shoulder width and legs should dangle.
Slightly arch your back and push the chest out. Maintain tension on your upper back to stay in control.
Pull yourself up. The top of your chest should touch the bar.
Hold for a second.
Slowly lower your body.
Repeat.
The Hanging Pull Up
Hanging pull ups differ from the traditional pull ups. Instead of doing repetitions, you pull yourself up and hang out for a few seconds to put the shoulders, biceps, chest and forearms to work. For the hanging pull up:
Grab the bar with an overhand grip.
Pull yourself up.
Hold this position as long as you can (30-45 seconds is the goal).
Chin Ups
Like pull ups, chin ups are very latissimus dorsi specific but they activate the biceps, forearms, and mid back as well.
Grab the pull up bar with an underhand grip. Your hands should be a little closer than shoulder width apart.
Slightly curve your lower back and stick the chest out. Keep the torso still.
Pull your torso up while keeping the elbows close to the body. Your chin should be above the bar.
Pause for a second before lowering the body into the starting position.
Repeat.
Triceps Dips
Dips do a great job at targeting the triceps. Although they make up a whopping 60% of the arm, the triceps are often forgotten. Those looking for arm gains certainly want to use the dip station on their power tower. Here's how to do triceps dips:
Face the power tower and firmly grab both dip handles.
Extend the arms to lift yourself up.
Bend the knees and cross your legs behind you.
Lower the body by bending at the elbows until the chest and dip handles are level.
Extend the elbows to raise the body up.
Repeat.
Hanging Oblique Crunches
This exercise is excellent for abdominals. They challenge the entire abdomen but the obliques are really put to work. When performing hanging oblique crunches, avoid swinging. When you swing, momentum is helping you complete a rep instead of your muscles. To perform hanging oblique crunches the right way:
Use an overhand grip to grab the pull up bar. Hands should be about shoulder width apart.
Flex the hips and bend your knees.
Bring the knees up and to one side. Knees should be close to the chest.
Bring the legs down to return to the starting position and alternate sides.
Continue until you complete the desired number of reps.
Workout Routine
Now that you know how to do the exercises above, you are probably itching to try them. Below is a calisthenics routine to get you started. It incorporates all the moves above and is easily customizable.
Traditional Pull Ups – 2 sets, 10 reps
The Hanging Pull Up – 2 "sets", hold for 30-45 seconds each
Chin Ups – 3 sets, max reps
Triceps Dips – 3 sets, 5-10 reps
Hanging Oblique Crunches – 3 sets, 20 reps (10 per side)
If you have difficulty hitting the numbers above, work your way up. As for those with some experience training on a power tower, add sets and/or reps. Happy training!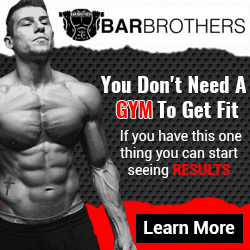 Passionate about fitness and health. Sees fitness as a way of life and keeps up to date with the latest health research.
Latest posts by Jesse Young (see all)